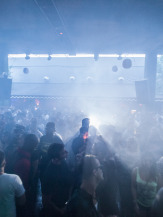 David Tort Returns To Space
This past weekend, David Tort, a current Terrace favorite, made his return to Space, keeping the crowds moving until the morning hours...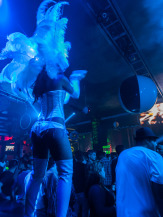 Boy George and Marc Vedo at Space
This past weekend at Club Space, the Terrace played host to a rare musical treat in the form of a DJ set from Boy George. Obviously known for his musical career that exploded during the 1980s, George has actually been an accomplished house music DJ for over 30 years and continues to be so today. ...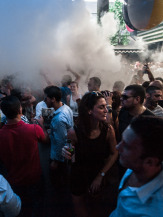 Chus and Ceballos return to Space
This past weekend, Chus + Ceballos made their return to Space, performing for over eight hours to a capacity crowd spanning the Terrace and the Loft...
Robbie Rivera Returns To Space
After a long couple of months of heavy touring, Robbie Rivera returned home to Miami, and appropriately enough, the Space Terrace, to lay down some Juicy Music devastation on the crowds...