Sounds Like ft Trent Cantrelle at Gryphon
Rising star of the global dance music scene, Trent Cantrelle, made his return to South Florida this past Saturday evening with a blazing set at Gryphon to a capacity crowd...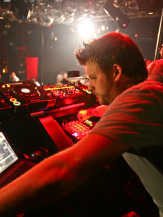 Chus and Ceballos at Space
Celebrated Spanish DJ/production duo Chus & Ceballos took to the decks this past weekend at Space for a devastating set of the latest dancefloor destroyers from all over the world. TNL favorite Sebastian had the honors of opening for the famous Iberian team...
The Martinez Brothers/Rolly P's Birthday at Aero Bar
Up and coming talents the Martinez Brothers rocked the dancefloor this past Saturday evening at Aero Bar, with a mix of classics and new productions spanning the whole range of house music. Meanwhile, marketing director and friend of TNL Rolly P celebrated his birthday in style with friends and f...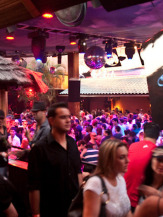 Pod's Birthday Celebration at Space
After a strenuous and successful Conference, clubbers and industry people alike "recovered" this past weekend at Space. Providing the soundtrack was of course the legendary Oscar G in the main room, along with original Space resident Roland along with Lazardi on the terrace. Completing ...